Harmony Hills Horsemanship
L'endroit au Québec pour étudier et vous immerger dans l'avancement de votre horsemanship!
Harmony Hills Horsemanship 
the premiere facility in Quebec to study and immerse yourself in advancing your horsemanship !
Dressage ~ Finesse 
---
TBD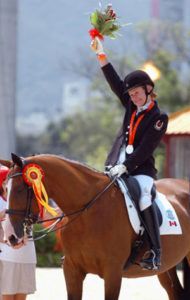 2008 Paralympic Games in Beijing (gold and silver medal)  para-dressage
2014 World Equestrian Games/Normandy, France (silver and bronze medals)
2015 World Para-Reining Champion and induction into the Canadian Disability Hall of Fame
2017 Team Canada Gold/World Para-Reining International Championships/The Netherlands.